The Cold Moon 
Astrorisa Moon Forecaster
Thursday, December 12 2019
Time: 12:12 AM EST
Moon 19° Gemini, in House 9
Sun 19° Sagittarius, in House 3
Welcome to the last full moon of the year, the Cold Moon and Gemini Full Moon. This will be a fiery moon time with lots of impatience, ideas, and determination moving throughout this lunar season. Quick action,  and rapid thoughts comes with Gemini which is ruled by Mercury and associated with Eshu and Ibeji. These cosmic energies during this moon time indicate what we speak on, what we ask to receive or release can happen in two-fold. The sun is in the sign of Sagittarius, a fire sign ruled by Jupiter and associated with both Obatala and Ososi. Thus the warriors are showing up within this moon time in full force along with some element of grace and divine protection. Those who pave the way for change, who make rules, laws, and enforce the laws are very important players during this moon time. The fallacies and shadiness of past untruths will have a brilliant light shown upon its treacherousness and acts of treason will also be exposed during this time.
However, this moon time also indicates many prayers being answered, success in business, goals, relationships, and money ventures. If we've put in the work or begin to put in the work many blessings begin to manifest. Keeping promises, and avoiding the breaking of laws and oaths is important during the next 27 days, December 12, 2019- January 8, 2020.
Victory, self-defense, preparing for hard work, and unexpected demands. In other words, it ain't over 'til it's over. These are some themes of this moon time. Pay close attention to house 4 in your personal chart due to its stellium in Capricorn the archetype of Obaluaiye. This means there are 4 or more planets in house 4 and in the sign of Capricorn. What is wishy-washy and unstructured in your life at this time? How stable and healthy are your relationships, your mind and your body?  Both house 4 and the Capricorn sign is heavily activated during this moon time. How is your personal home, family life, family history affecting your house 3 and house 9 which are ruled by Gemini and Sagittarius? Is there a loving relationship or a war between close friends, siblings and co-workers? How are you communicating, what are you giving attention to or researching?
This moon time is also about re-evaluating what you should be placing your energies towards. Are we focusing on a positive outcome to a challenging situation? Are we putting in the work? During this moon time, we must be careful of becoming stubborn, and big headed. And constraining against not taking necessary advice, if we want to reach some level of success.
In addition to acquiring victory if we work hard for it, this moon time also speaks of multiple forms of transformation. Yes, this is definitely a transformative lunar time. Many of us have been ready to cut ties, leave an issue or person(s) behind. However, that may not be enough to do because this transformative lunar based energy has a strong spiritual component to it. Moon squaring Neptune allows us to empower ourselves through our search for spiritual understanding, which leads to transformation without fear. Neptune sextile Pluto allows us to get ready to deal with deep levels of transformations and address our reservations or fears if we have them. This moon time will take us on a personal and collective journey of renewal in some form or fashion. If we do the work, we can become spiritually vibrant and young at heart again.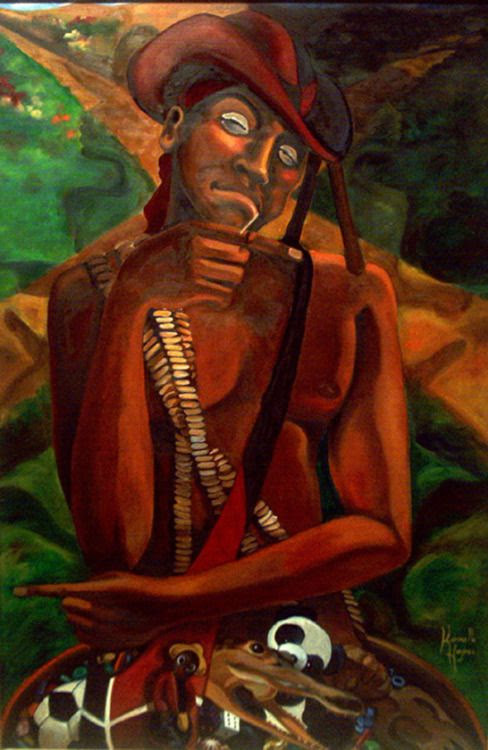 Self Control, Determination, Avoiding Arguments, Bitterness, Disputes and Lies.
Cowardness, and being 2-faced. These are more of the main themes regarding this month's full moon challenges we'll work to avoid or to keep in check.
Manifesting the qualities of Obatala during this moon time can be our saving grace.
MOON TIME CEREMONY
Gemini Full Moon Ceremony: To create a space of worthiness. The question to ask ourselves before starting our ceremony is "What Am I Worth Receiving"?

Gemini will over think and analyze a situation but sometimes has trouble getting to the heart of the matter. This moon time is about getting to the heart of the matter, not only through hard work but with intuitive spiritual insight. 
Items Needed:
Wash 9 coins either quarters or dimes.
Cleanse 1 white candle short or tall encased in glass.
1 small glass of water
a white cloth
Write down 9 reasons why you are worthy to receive blessings and or worthy to be released from something that will open you up for blessings.
Instructions:
After taking a bath or shower and dressing in white. Perform the full moon fill em up ceremony.
Go to your sacred space for moon ceremony work, speak into your glass of water a prayer of thanksgiving. Set the glass on the white cloth.
 Each coin represents one of the nine reasons why you are worth to receive a blessing. Take each coin and separately dip it into the glass of water and speak which one of the nine reasons of worthiness, that coin represents.
 When you're finished you should have a circle of coins surrounding your glass of water. Now place your white candle next to the water glass and invision yourself moving toward satisfaction. When you are ready light the candle and allow the flame to ignite your prayers.
Leave the candle to burn for 1 hour then extinguish it. Allow your ceremony space to sit undisturbed for 3 days then take it down. Give the coins away to someone in need or to a child. Discard the candle and pour out the water.
Have a powerfully transformative and graceful Full Moon Time
Iya Bisi Ade
 All forecasts and ceremonies by Orisa Yemoja