Greetings!
In anticipation of the winter mushroom season, and at the request of those eager to pursue educational opportunities during the winter months, I decided to open the doors to Foraging Wild Mushrooms for the next 5 days.
This 4-season online course is designed to help you safely, successfully, and confidently forage wild mushrooms from the forest, from the field, and even from your own backyard!
Whether you're interested in foraging for food, for medicine, for study, or just for fun, Foraging Wild Mushrooms covers the most important lessons to get you started.
In addition to over 70 step-by-step exclusive and instructional videos included within the course, you'll also receive:
Supplemental handouts covering mushroom anatomy, terminology, and biology that you can download and print for easy viewing.
A 42-page guide to medicinal mushrooms that summarizes the latest research on the most popular medicinal fungi and features over 75 peer-reviewed references.
Immediate and lifetime access to all materials.
Additionally, I'm equally (if not more) excited to let you know that a portion of all proceeds derived from course sales will be donated to the Pennsylvania Parks & Forest Foundation — a nonprofit organization whose mission it is to inspire stewardship of Pennsylvania's beautiful state parks and forests.
As you may or may not know, a good bit of Learn Your Land's educational programming is filmed on-site within many of Pennsylvania's state parks and forests.  To express gratitude, and to ensure that these wild places exist for generations to come, I find it imperative to support organizations that in turn directly support the forests.
Therefore, a portion of all proceeds derived from this enrollment period will be donated to the Pennsylvania Parks & Forest Foundation.
Please note that enrollment for Foraging Wild Mushrooms is open for 5 days only — from today until Sunday, December 15th at midnight.  After that, enrollment will be closed.
To learn more about the course, check out this video which gives an overview of what you can expect.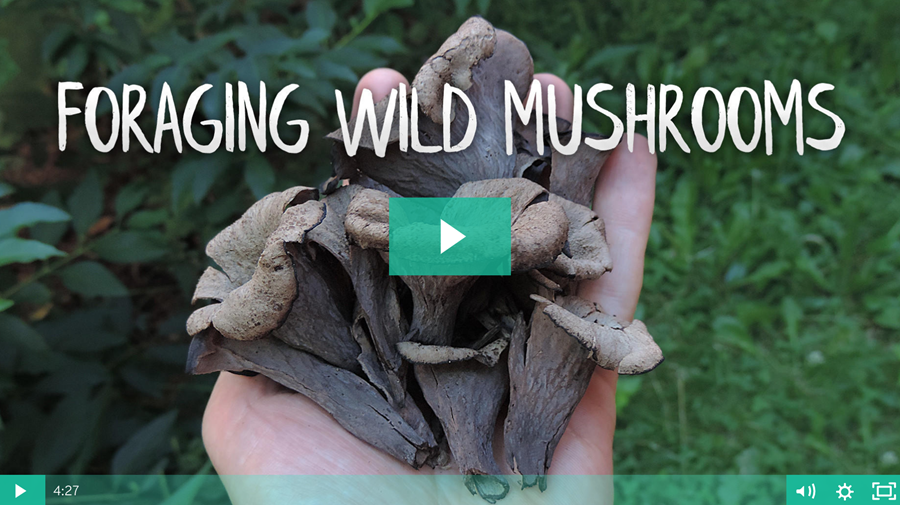 I hope to see you in there!
—Adam Haritan