FULL BUCK MOON
Mid -Summer Moon
Astrorisa Moon Forecaster
July 16, 2019
Time: 5:38 PM EDT
Moon Capricorn 24° in House 2
Sun Cancer 24° in House 8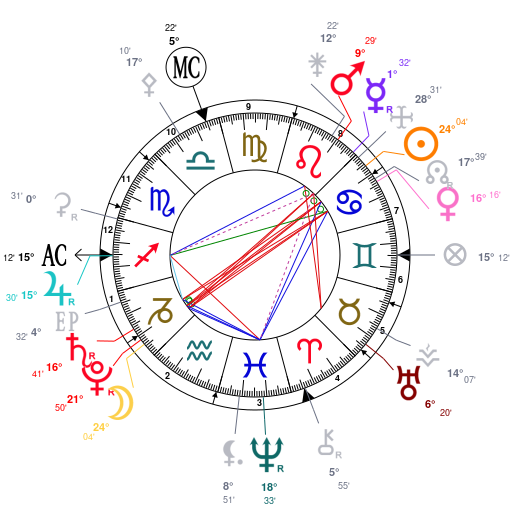 Lunar Themes: Exciting experiences, a rush and change occurs. Education. Advancement, Important information revealed. New employment, Creative environment. Career changes and new opportunities. Upsetting news, negative attention, dismissals, aggression, fighting, unreliable, and new obstacles.
This full moon in Capricorn, the archetype of Obaluaiye at 24° has an exciting energy arriving with it. This moon time references changes coming to a head within our environment. Storms, dangerous situations related to land, inheritance, the home, and finances. Pay attention to your environment and where you dwell during this full moon to full moon time spanning 27 days.
During this Capricorn moon time, people in leadership positions are center stage. Drama Kings and Queens are called out and held accountable. Capricorn energy doesn't appreciate unnecessary drama. Yet this is also for some a time to experience a change for the better, while for others it's a complicated time. June 16th -18th marks a cosmic turning point, and unexpected changes in circumstances. Fortunes are made and loss during these next 27 days.
Earth and Airs signs will feel the intense energy of this moon time. A sense to do what one wants come into play, a need to be free yet feel secure is in the air. Fresh ideas and convictions for success, radical changes in thought surmount. Obstacles happen, and increased news regarding legal matters happen. Also an increase in handling legal documents comes up for many.
The stubbornness, and conviction associated with Capricorn plays a role as some will find themselves being more measured in their process of getting things done, while others keep at an issue or task, refusing to let it go.  Another factor during this moon time is having self confidence in one's principles which can be a driving force for change. Protecting what you deem as valuable will be most important to you. House 2 is ruled by Taurus (Venus) and will do what is necessary to receive and secure what is important to it.
Capricorn in house 2, will work to preserve and stabilize its money and valuables. The moon in house 2 will usher in the instability of finances and can be an emotional spender. During this moon time we'll have to balance these two opposing forces of stability and instability affecting our 2nd house.
27 Day Lunar Challenges
Securing a healthy environment within our body, and within our relationships due to flare ups.
Foggy, irrational thinking can increase.
Misdirected energy causing a waste of effort and time
Experiencing hope then depression, one emotion after the other with neither one being consistent.
Excessive spending, and careless budgeting.
Unpredictability can increase.
Remaining grounded in actions and emotions
Important Dates from July 16th – August 12th
July 16th -21st: Because we're in a strong retrograde season with Mercury 1°32′ Я Leo, in House 8, Saturn 16°41′ Я Capricorn, in House 1, Neptune 18°33′ Я Pisces, in House 3, and Pluto 21°50′ Я Capricorn, in House 2. Starting something new while Mercury and Pluto are retrograded sitting in both houses 2 and 8, probably isn't the best idea. Trying to push forward on projects will likely run into blocks. If this happens, re-evaluate your plans, something is likely missing.
 This is a karmic moon time with Capricorn (Obaluaiye energy). What we are destined to do or have is based on what we've previously done and what we've given energy to or not, in order to get where we are today. During the dates of July 16th – 21st, take stock of your life to determine if you should change course or revise your plans. Leading up to July 16th through the 21st, some people will want to give up, or give in. While others will choose to strategize to obtain a win, if previous plans have produced multiple losses.
July 31st: Be careful of frustration and impatience mounting due to a lack of planning or ill planning prior to this date. Somewhere more information is needed before the 31st arrives, and actively pursuing more information while wisely using what information you have can save you a ton of headaches and trouble. July 31st is a date that will promote big setbacks and losses, being a know it all, and not taking advice during the month of July will show negative results at the end of the month.
Also during this full moon time, the partial lunar eclipse of July 16th Partial eclipse begins Jul 16 at 4:01:43 pm EDT and ends Jul 16 at 6:59:39 pm EDT
Lunar Aspects:
Moon conjunct Pluto brings intense emotional experiences. Be aware of what is really important.
Moon conjunct Saturn, brings up emotional needs  from the past, which haven't been met or addressed.
Moon Ritual for Capricorn Full Moon
Mantra: Giving Room for the Manifestation of Divine Power
Purpose for ritual: To avoid hesitantly moving forward before the situation gives you the "green light" to do so. Hence, being able to intuit when to take action. Imprinting this message upon your spirit during this moon time will help you to move forward and avoid unnecessary problems.
Items needed:
1 (7 day) yellow candle to imprint your message, of improving a situation.
                           Red ribbon: for your needed fire to ignite when, the appropriate time comes.
                         Seeds:  Use any kind of seeds, avoid pumpkin seeds  if pumpkin is a taboo for you. (For prosperity and growth, when the time is right)
Directions:   Prep the candle first, see instructions below. Take a shower or bath, and dress in white or light colored clothing, and cover your head with white cloth or hat.
Clean the candle with soap and water and then with anything else you prefer to use.
Wrap 3X the red ribbon around the candle. Place 3, 5, or 6 seeds into the wax.
 Place candle at your sacred area. After you perform the full moon fill'em up ceremony with prayers.
Go to your candle, speak your intentions of positive growth, and the avoidance of obstacles, and light your candle.
Allow the candle to burn for 5 days until July 21st. If concerned about fires, place the candle in a vase of water or container of sand.
On the eve of July 21st put out the flame and discard the candle however you wish. This ritual is also a road opener ritual.
Have a structured, nurturing, peaceful, and prosperous Full Moon Time!