by Jenn Amptman from Feather Spirit Healing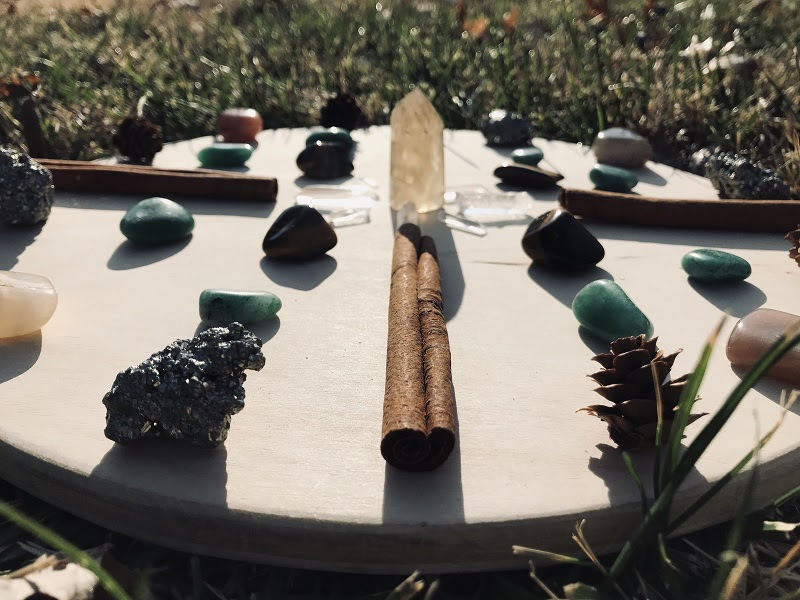 The New Year is a season for transformation and new beginnings. This is the time that we set goals and intentions for the upcoming year.  Whether it be health, business, relationships or personal growth, the changes we wish to manifest will enable us to be the best version of ourselves.
Creating a crystal grid to attract success, amplify intention and promote self-confidence is a great way to manifest your vision of new beginnings. You may include any crystals that you feel drawn to or those associated with change and manifestation.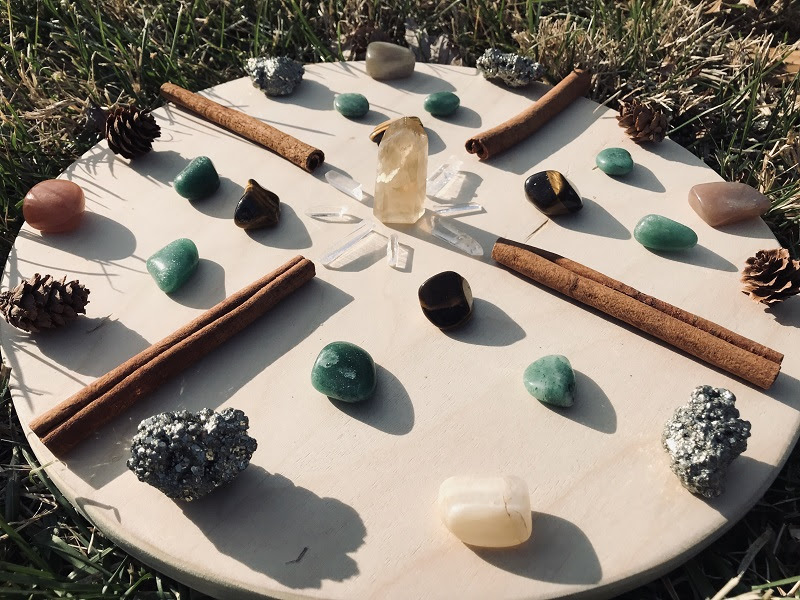 I chose the following crystals for my grid:
Pyrite (Solar Plexus, Third Eye & Crown Chakras): Prosperity and manifestation; Physical health; Connects lower chakras to the third eye chakra to allow ideas from the higher self to be grounded into physical reality
Moonstone (Sacral Chakra): New beginnings; Inner growth and strength; Inspiration and success; Emotional health; Good fortune in love and business; Divine will, vision quest and intuition; Letting go
Green Aventurine (Heart Chakra): Releasing emotional blockages; Body purification; Emotional healing; Abundance and growth; Positive energy
Golden Tiger's Eye (Solar Plexus Chakra): Power and strength; Self-confidence and empowerment; Passion and motivation; Prosperity and manifestation; Success
Clear Quartz Points (all Chakras): Amplify intention and energies
Citrine Generator (Solar Plexus Chakra): Luck: Inspiration and creativity; Joy and positive energy; Manifestation and abundance; Self-confidence; Releases negativity
I also included gifts from the Earth to attract success and abundance (cinnamon) and symbolize new beginnings and growth (pine cones).
Take a few moments each day to sit with your grid and reflect upon your intentions for the New Year. Visualize yourself accomplishing your goals with great success and draw on the energies of the crystals to manifest your vision.
Happy New Year & Crystal Blessings ❤
Jenn Lyn, CCH
Certified Crystal Healer
Feather Spirit Crystal Healing