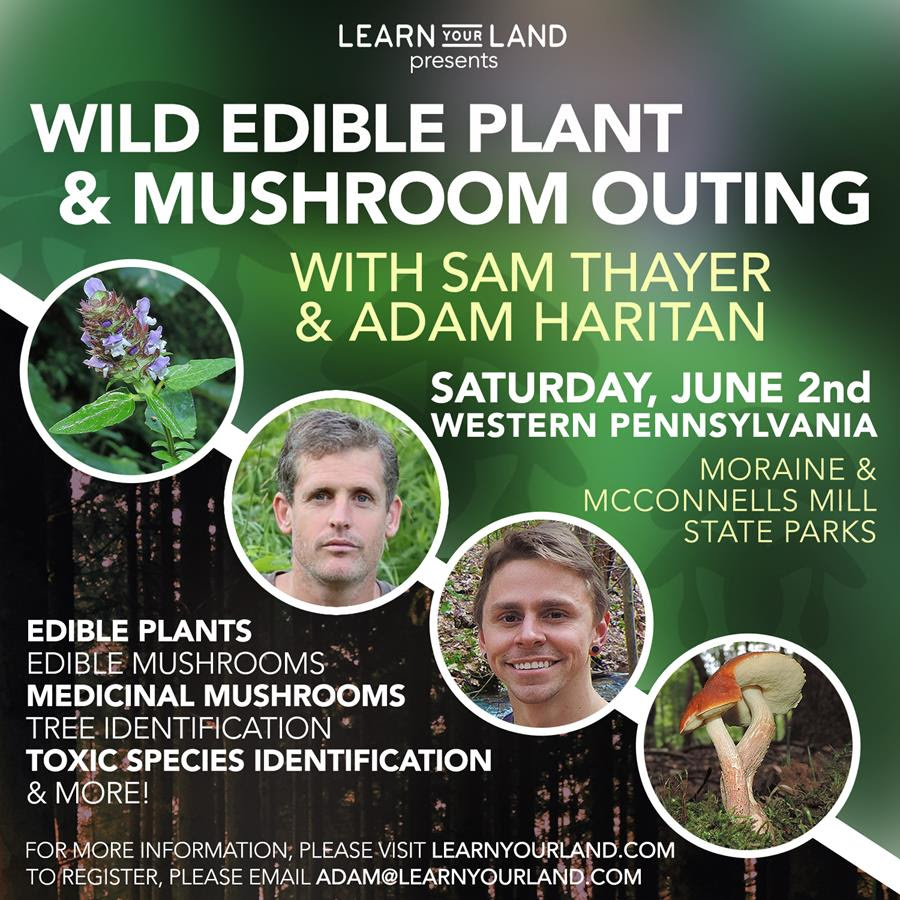 Greetings!
I am extremely excited to announce that I will be co-hosting the upcoming Wild Edible Plant & Mushroom Outing with Sam Thayer on Saturday, June 2nd.  Sam is a nationally recognized foraging instructor and the author of three popular foraging books, including The Forager's Harvest, Nature's Garden, and Incredible Wild Edibles.
He will be traveling from his home in Wisconsin to spend the day with us in Western Pennsylvania for the Wild Edible Plant & Mushroom Outing.  This event is an all-day outdoor excursion designed to improve your identification skills by introducing you to a variety of edible species that grow in the early weeks of summer.
During the first part of the event, we will explore Pennsylvania's beautiful Moraine State Park by hiking a 1.5-mile trail alongside the park's main feature, Lake Arthur.  While walking, we'll discuss the plants and mushrooms that inhabit the grassy meadows, lakeside ecosystems, and wooded habitats.
In the afternoon, we'll head to nearby McConnells Mill State Park to explore 2.5 miles of the North Country Trail and its notable hemlock-lined ravines, sugar maple slopes, and sandstone cliffs… all while discussing the area's unique plants and mushrooms.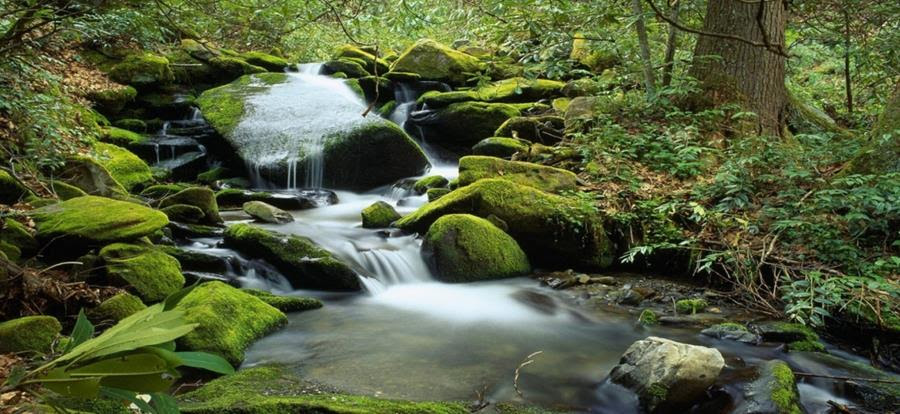 Interested?  Here are more details:
What: Wild Edible Plant & Mushroom Outing with Sam Thayer & Adam Haritan
When: Saturday, June 2nd, 2018
Where: Moraine & McConnells Mill State Parks, Western Pennsylvania
Time: 9:00 AM — 6:00 PM
Please note that in order to maximize your learning experience, space for this event is limited to approximately 25 participants.  Registration with payment in advance is required.
To purchase your ticket, and to learn more about the outing, please visit this link:  Wild Edible Plant & Mushroom Outing
We'd love to see you there!
-Adam Haritan