Astrorisa Moon Forecaster
Date: July 27, 2018
TOTAL LUNAR ECLIPSE
Friday, July 27 2018, 04:20 PM EDT
Moon 4° Aquarius, in House 2
Sun 4° Leo, in House 8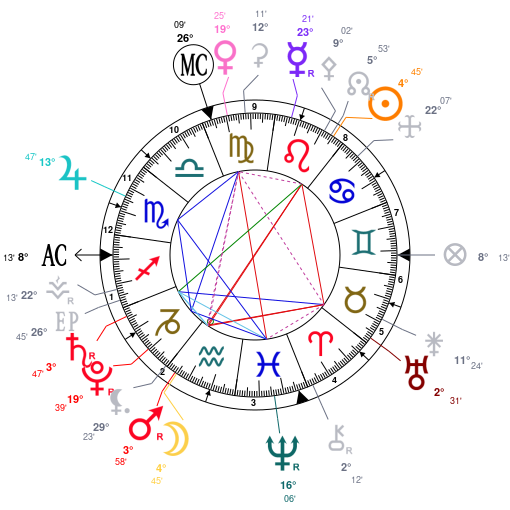 Lunar Transits
Ascendant 8° Sagittarius
Mercury 23° Я Leo, in House 9
Mars 3° Я Aquarius, in House 2
Pluto 19° Я Capricorn, in House 2
 —————————
Sango ~ Aquarius Full Moon
This MINI moon forecast reading is for 27 days
Friday, July 27 2018 until Thursday, August 23 2018
This is a heated moon time, much passion, and irrational behavior is in the air. This is a time to be cool natured in thoughts and actions to subdue the heat that comes with this lunar time frame. Many people can feel unfairly treated by others actions and words, deep contemplation before addressing a situation will be of a great benefit to us all. We will not do a specific moon ceremony for this date, too much heat with cancellation energy. Instead let us join together to participate in 
the gratitude ceremony
which we've previously performed, and include in our ceremony the thanking of our own Ori, inner head for working so hard to keep us on our personal destiny and on track.
—————–
TOTAL LUNAR ECLIPSE (video)
With Mercury retrograde and  Mars retrograde during a total lunar eclipse, we are directed to deal more with our own issues, and concerns than getting too involved with others.
——————————
During this moon time
A key factor for many people at this time will be family issues and or concerns, and the ability to navigate around and through those issues without being sucked into nonsense. An issue, as well as a disappointment or a challenging outbreak with people's health, i.e. health scare, or health care can come up during this moon time…
——————————
Aquarius Full Moon Time Transits
Moon conjunct Mars Я~ encourages bravery, passion, and a fighting spirit. Emotions can be out of control, and for some emotional rage can peak.
Sun opposite Mars Я ~ encourages an attitude of self-righteousness and events that require one to take a defensive stance.
Moon square Uranus~ we find erratic, impulsive, thoughts and behaviors with little patience, not included. This is not a good transit to commit to a new relationship, due to rapid, irrational changes occurring in the person's environment and attitude.
Mars Я square Uranus ~ encourages the invention and creation of something, and off the cuff love affairs, eloping, and thoughtless contractual agreements. This transit also brings a cunningness of nature to the forefront, as well as a unique worldview. On the deep mysterious side of this transit, all types of dishonorable acts, even theft and corruption can occur.
Mercury Я in Leo ~ 
represents one who has the ability to be a fiery communicator, to speak their mind, and not hold back. With Mercury Я in Leo, one can become irritable, and stressed out, and will have a hard time escaping situations that bring out misunderstandings or disharmony. Yet it can also bring about a lucky streak of events.
Venus trine Pluto ~ deep erotic passion, obsession, lust, and desire are intensified under this transit. Whatever one is interested in which brings them joy, they'll find themselves giving their all to it with great satisfaction.
Includes:
1. During this moon time in depth information.
2. Important Moon Dates.
3. How to better maneuver through this moon time information
Have a calm, prosperous, and opened road Full Moon time!
Written by Iya Olusoga – Bisi Ade
For Astrorisa Moon Forecaster
July 27, 2018