| | |
| --- | --- |
| | |
Beaver Moon 
Astrorisa Moon Forecaster
Tuesday, November 12 2019
Time: 8:34 AM EST
Full Moon 19° Taurus, in House 5
Sun 19° Scorpio, in House 11
Ascendant 11° Sagittarius
Welcome to the Beaver Moon time, its full moon in Taurus (Oshun) with Sun in Scorpio (Oya). The Beaver is called the builder within the water~earth animal kingdom. It is a creature that is family conscious and known to focus on building, fortifying and restructuring its home and environment for the protection of its family and to ensure it has sufficient resources. This lunar animal totem definitely corresponds to this moon's Taurean – Oshun archetype being the provider of home, hearth, and happiness for all who dwell within her domain. Thus this is a solution oriented moon time with attention being directed close to home. Moon in house 5 is activated; many of us will feel a need to express ourselves in an artistic fashion.
Some people will be more carefree while others may notice their romantic side shows more. Whatever it is that our individual consciousness wants to explore at this time collectively, it will be related to House 5 activities in some form. House 5 rules income, children, self-expression, creativity, and indulgence on some level. Sun in Scorpio the archetype of Oya is still manifesting the experience of change and transformation, yet it is a very dedicated and motivated energy which will require our collective consciousness to do just that, remain motivated during this moon time spanning November 12th – December 8th.
Moon in Taurus, the archetype of Oshun and Sun in Scorpio, the archetype of Oya. This moon time also speaks of a need to create a balance within a situation of some kind. Whatever the topic is, the goal would likely be to concentrate on being focused and not running here and there. Not giving into procrastination but working consistently towards creating the joy and or happiness we've envisioned within our minds. This is a good time to also focus on the children, removing chaotic energy that surrounds them and replace it with the introduction of stability and more fun moments, as children are very important during this moon time. (pet the children, make them happy.)
We'll find ourselves tapping into our creative mind and our imagination more, but also into intense feelings. This moon time is full of intense energy 19° Sun and Moon brings us to the threshold of entering and exiting simultaneously in and out of some profound situation. We're experiencing a revolving cosmic door, what we attract enters into our lives, and what we chose to remove we can more easily discard. However, we should be aware that this type of cosmic line up can also influence our mental sphere and intuitive state of being both becoming over active if not careful. Our intuition and dreams can increase and so can our paranoia and fears.
So once again we must balance something and in this case we must balance our "openness" to extreme thoughts, energies, and emotions. If we get caught in the loop or revolving door of overt connecting, nothing will get done. Thus more energy will be exerted towards getting plans off the ground when that may not need to be the case.
FOCUS – FOCUS- FOCUS. BALANCE-BALANCE-BALANCE. ENJOY-ENJOY-ENJOY.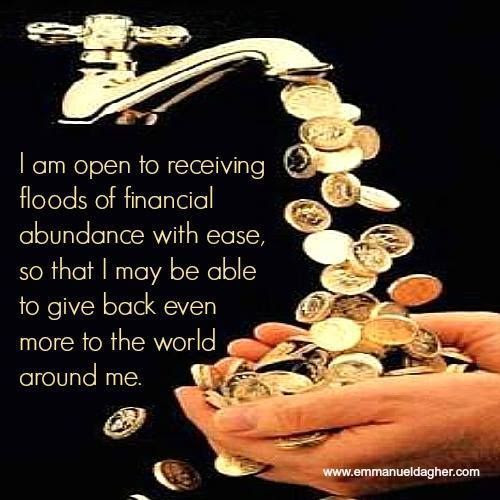 Another message for this moon time is material success, yes this moon time points towards many forms of success especially material success. Some people will find themselves receiving funds unexpectedly, opportunities opening up, business ventures awakening, and all this concentration of success falls within the 1st 11 days of this moon time. This is more so to happen for those who invest their time and energy wisely. Others will have problems holding onto money, giving into the desire for extravagance and spending. Again, focus and effort are required during this moon time in order to reach a reasonable level of success. Sun in 11th house, generosity, and help from others abounds but also, we are more willing to share, and gift others too. Giving and receiving can be done in balance and with great joy during this moon time.
A lot of what we encounter during this moon time will be based on what we've created in our minds.
The challenging side of this moon time:
Is avoiding frustration.
Avoiding creating negative financial matters.
Avoiding the creation of delays.
Placate the Ori ( your spiritual head), keep it cool and supple. Avoid hardheadedness.
MOON TIME CEREMONY
Taurus Full Moon Ceremony: To create the reception of treasures such as good experiences, happiness, resources, and wealth.
1 Green glass encased candle any size that can burn for 3 hours.
1 Piece of yellow cloth or yellow construction paper.
1 Medium piece of brown paper (paper bag)
Instructions:
Prep your ceremonial items first. Cut a  large square piece of paper bag, large enough to write on. Add symbols for money, love, happiness, joy, a home, and anything else you'd like to represent your treasure onto the brown paper. You're drawing symbols not writing.
Place a yellow cloth or yellow construction paper down, then place your brown paper onto the yellow cloth or construction paper. Next place your cleansed green candle on top of the brown paper.
November 12th Before the fill em up prayer ~ceremony: Take a bath or shower to remove the energies of the day. Dress in white, cover your head in white. If you're not performing the full moon fill' em up ceremony outside, than do it inside facing east. After performing the full moon ceremony with prayer, focus and light your green candle. Sit with it in meditation if you can. Allow the candle to burn for 1 full hour and extinguish it, don't blow the flame out.
On November 14th light the same candle for 1 full hour, sit with it in meditation if you can, then extinguish it.
On November 17th, light the same candle for 1 full hour, sit with it in meditation if you can, then extinguish it.
Last step on November 17th  After the candle burned for 1 hour, burn the brown paper and place its ashes into the candle wax and allow the ashes to solidify in the candle. Leave the candle sitting in its sacred space until Saturday, the 23rd.  Completion  on November 23rd then discard the candle any way you chose, throw it away.
Have a successful, joyfilled, richly fun Full Moon Time
Iya Bisi Ade
 All forecasts and ceremonies by Orisa Yemoja