Good Witches Homestead
Iolite, known as the Vikings' Compass, due to its ability to determine the direction of the sun on overcast days. When the legendary Viking mariners sailed the wide ocean, they used thin pieces of iolite as the world's first polarizing filter. Looking through an iolite lens, they could determine the exact position of the sun, by looking through the gemstone at a certain angle. Vikings never used to get lost on the high seas.
This stone is also called the stone of happiness and joy. It is believed to possess Feng Shui properties which help in building relationships with others. It cures a sore throat, varicose veins and various skin eruptions and blisters.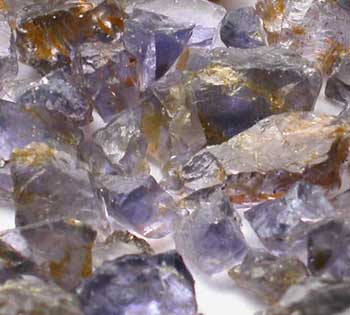 IOLITE HEALING PROPERTIES
Power
Leadership
Self-confidence
Inner strength
IOLITE ASSOCIATIONS
Chakras – Third Eye Chakra
Zodiac – Taurus, Libra, Sagittarius
Colors – Yellow-brown, Violet-blue, Light Blue, Blue, Rich blue-violet stone; Transparent to Translucent
Iolite is a 21st…
View original post 762 more words